Multimedia-Tablet für Sehbehinderte von BLITAB
Das Wiener Start-up entwickelte ein Tablet für Sehbehinderte, das mittels Braille-Schrift und taktiler Bildschirmtechnologie den barrierefreien Zugang zur Multimedia-Welt ermöglicht.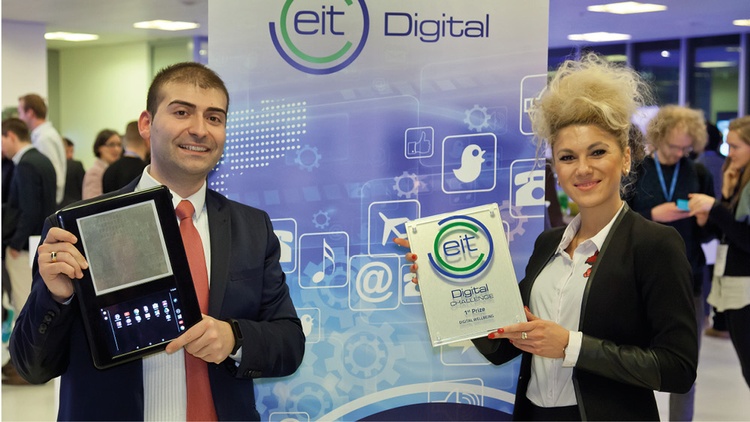 Wie ist der aktuelle Stand Ihrer Exportaktivitäten in den von go-international geförderten Zielmärkten?
Our start-up company BLITAB Technology GmbH has developed the World's first tablet for blind and visually impaired people called "BLITAB". We are happy that we got support from go-international for two of the export countries we have in our pipeline: Mexico and USA. These are two major markets for BLITAB due to the number of potential customers. Just in the USA alone, there are 20 million people with severe visual impairments. We raised awareness about our product as a part of the Creative Inspirational Forum and Gifted Citizens in Puebla in Mexico. In addition we found distribution partners for this region and also had successful meetings with NGOs supporting blind and visually impaired. We are currently in the market-entry process in the USA. At the beginning of January 2017, we were officially invited by the CTA Foundation and Tech Crunch to participate in the biggest tech show worldwide CES in Las Vegas. There was a tremendous launch of the tablet and an official demonstration of BLITAB on the stage in front of thousands of international companies and tech visitors. Based on our success, BBC featured BLITAB Tech as one of the "Groundbreaking technologies revealed at CES 2017". In the upcoming months, we are going to explore opportunities in order to expand our activities, broaden our distribution network and start sales in the US.
Welche Rolle spielte die Unterstützung durch go-international beim Markteintritt?
go-international has a very positive role for our international expansion. It makes a big difference when you have experts aside that are in the position to support you and your business with economic, social and general insides about the target country and its working structures. Doing this, you can minimize the possibility of failure, mistakes and prolonging of the market entry. Another benefit of the go international-programme is the advertising-opportunity on www.advantageaustria.org. Thanks to our profile, our start-up was visible for interested foreign companies. As an Austrian company, we are really privileged to be supported by go-international.
In welchen Situationen bewährt sich die Zusammenarbeit mit den AußenwirtschaftsCenter besonders?
Our company has received support not only from go-international but also from the local offices. This was very important for our international strategy. For instance, when Austria nominated BLITAB as a country representative for the Creative Business Cup 2015 Finals in Denmark – a global initiative part of the Global Entrepreneurship Week which brings thousands of start-ups to one place, we received support from the AussenwirtschaftCenter in Copenhagen. After BLITAB got the prestigious Grant Prize as well as the most investable company at the contest, directly awarded by The Prince of Denmark, Mrs. Cosima Steiner (Wirtschaftsdelegierte in Kopenhagen) organized a special welcome cocktail to introduce us to investors, interested parties and business representatives from Austria in Copenhagen. This is just an example of how supportive and connected to companies the AußenwirtschaftsCenters are.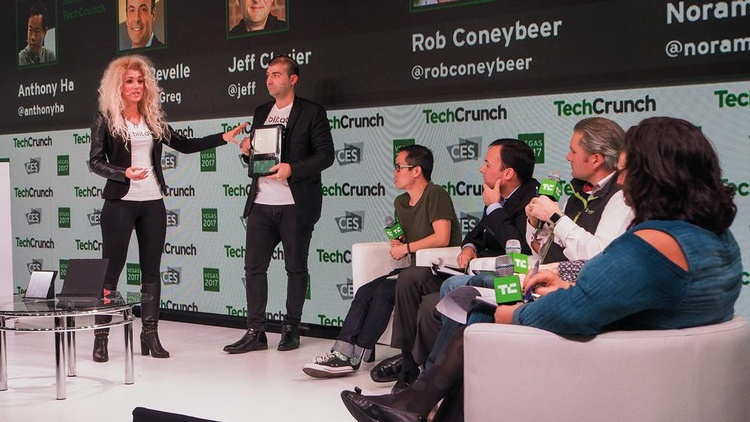 Wie international ist Ihr Unternehmen aufgestellt?
As BLITAB Technology is addressing a global problem in the field of accessibility and resolved it by providing a universal tech solution, the company has been internationally oriented from day 1. Having founders from Bulgaria and establishing a company in Vienna is also another factor that requires English as a corporate language. We highly value the open mindset and the ability to expand. That's why we have already international exposure and presence in many countries in Europe as well as Mexico and USA. We also did a successful Beta-Launch of our device at the Mobile World Congress in Shanghai in July 2016 as part of the 4YFN (4 Years from Now) European delegation and we are now looking forward to a successful next go-international strategy.
Ein heißer Tipp für andere österreichische Unternehmen die den Markteintritt in USA planen?
As we are living in very dynamic political and economic times, I would recommend to check any legal, migrational and business pre-requisites at first before establishing a company in USA. In order to know the market and to make the right decisions later on, you should have travelled to the states at least several times before the official market penetration in order to meet partners and potential customers to expose or exhibit company's products/ services and carefully study customers' reaction and willingness to buy. Finally do not be scared to become international! This can only increase your customer segment, company's revenue and opportunities.
BLITAB Technology GMBH im Word-Rap
go-international... "ist wesentlich für ein erfolgreiches Unternehmen."
Die Sprache des Kunden... "spielt keine Rolle, wenn Sie mit Ihrem Produkt zufrieden sind."
BLITAB... "gehört die Zukunft der Digitalisierung inklusive High-Tech."
Datum der Veröffentlichung: September 2017